Corporate training is about providing employees with the knowledge and tools they need to be successful at their job. It's a company investing in its employees, and it's also a proven and surefire way to increase company performance and results
 Employees are the lifeblood of any company– they make it possible to meet objectives, develop innovative ideas, and create quality products and services.
 Corporate training plays a key role in making sure businesses are able to run smoothly. The skills that companies teach are ever-changing and must always be ready to be updated according to what's needed at the time. Flexibility is key. In the words of Sanjay Sarma, VP of Open Learning at MIT:
"Just as it would be absurd to believe that going to the gym for 4 or 5 years means we'll be in great shape for the rest of our lives, our learning should not end after college either."

 
Learning needs to be nurtured, now more than ever. And companies are realizing that investing in their teams is one of the best paths they can go down.
The importance of continuous training:
The initial workplace training an employee receives, i.e. onboarding, is key for getting newcomers up to speed with the company's culture and internal policies. However, the training doesn't stop there– it's important to have a continuous training plan. Since knowledge or information may eventually become obsolete, many learned skills are constantly being swapped in and out in the face of new methodologies or technology.
To keep a handle on this, effective training approaches often make use of Learning Pathways, specialized learning plans that adapt to the varying needs of each professional. If a company decides to go without a training plan, it's setting itself up to face the changing times without the necessary skills. This can lead to stagnation or lack of competitiveness within their industry.
Alfredo Barquero Corrales tells us in his book The Administration of Human Resources (ES):
"The better training and preparation a company gives its personnel, the more productive they'll be — both qualitatively and quantitatively. Therefore, we can affirm beyond a shadow of a doubt, that business training programs constitute one of the most profitable investments a business can make."
Disruptive companies like Coca-Cola, Banesco, and DKV Seguros are well aware of the fruit quality training can bear. They're committed to innovative methodologies, and as a result, they've increased their competitiveness and productivity compared to other similar companies.
Advantages for companies:
Some of the advantages of effective business training are that it:
Encourages competitiveness.

Opens the door for innovation.

Supports internal communication and team management.

Clarifies business goals.

Increases company adaptability.

Allows companies to focus on individual skills to work on.

Boosts internal engagement.
Additionally, many companies in Spain can be reimbursed or receive tax credits for training courses. Check to see if any similar assistance exists in your country.
Advantages for employees:
Clearly, companies aren't the only ones that see benefits from training. For employees: 
It makes sure their knowledge is updated.

It gives them the skills they need for their job.

It helps them accomplish goals.

It allows them to broaden the scope of their job.

It increases motivation and self-actualization.

It encourages teamwork.

It makes internal communication easier.

It increases their loyalty to the company.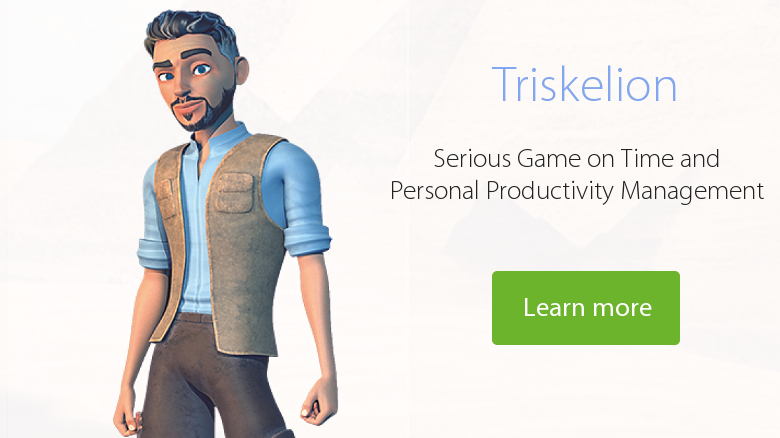 The future: Moving training online
With the COVID-19 outbreak forcing many companies to work from home for long periods of time, we're really seeing the importance of effective online training in business environments.
It's clear that having materials digitalized makes learning processes easier and more straightforward. Companies that haven't yet embraced these virtual tools are starting to do so, with positive results.
In short, by embracing new digital technology, we can: 
Get rid of time constraints and the need for a physical classroom.

Reduce on-site training costs (trips, meals, hotels, etc.).

Offer a wide variety of formats (videos, video games, contests, etc) that are more engaging than traditional training methods.

Improve results.
Game-based learning as the most effective option
Game-based learning is a booming educational methodology that combines gamification with realistic simulators that give feedback in real-time. The growing sector is a testament to the results that gamified online training can achieve. Recent studies show that:
Gamelearn, the leading game-based learning company in the business sector, has more than 2,500 satisfied customers on 5 continents. They've been able to measure their success in the following ways:
Companies all around the world, regardless of their sector, are embracing game-based training as they move forward. Check out this video for some compelling testimony:
For the reasons listed above, business training is undoubtedly a key factor in a healthy business. It drives innovation, improves productivity, helps manage change, and keeps companies competitive.
Embrace continuous training at your company and you'll be dazzled with the benefits it can bring.