The onboarding process is vital for your organization to function effectively.
On the one hand, you do not want to invest time in unproductive and repetitive aspects of your day to day tasks, but on the other, you want to create a valuable experience for your new hires so that they feel special in their first days at the company.
Onboarding for employees
The onboarding process requires that you clearly convey to your employee's certain key aspects of the company. They can be operational – such as meal times, directions, or how to process expenses. They can also be quite significant and include company values, vision, and mission.
For the information to come across as relevant, we can choose from a variety of mediums such as digital presentations, intranet, physical documents, or more creative solutions such as video games.
A gamified welcome
With platforms like Gamelearn, you can create a totally immersive experience where content joins forces with an exciting adventure that is then transferred to employees. This union of experience and content is key so that the content is effectively absorbed and the experience is seen as rewarding.
It's clear that forcing employees to absorb content is not the key, but rather to make learning positive, enjoyable, and progressive. This type of experience allows both the employee and the company to progress in a way that can be measured.
How to start improving employee engagement
For companies with high growth, high turnover, or those that simply want to automate the process of registering employees, Gamelearn offers a tool that allows you to create a fully gamified and immersive experience for welcoming new hires.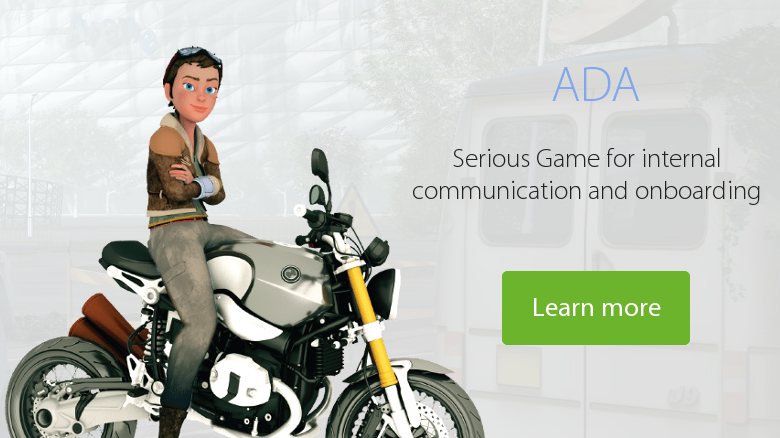 If you want to give it a try, the first step is to request a demo
If you're interested in corporate training using video games and think it could fit your needs, now is the time to join the hundreds of top companies around the globe and give it a try for yourself.
We recommend you test it out with a limited group of people in your company so that you can see how everything works on a small scale. You'll learn how to maneuver around the platform, and you'll have all of Gamelearn's features at your disposal.
You may also be interested in