A growing number of companies are improving their employees' skills through the use of online training. While they are getting good results, companies are trying to learn what it takes to get the best out of these learning platforms. They realize a good online corporate training experience can dramatically enhance an employee's skill set and quickly make them more productive. So, figuring out what makes the difference between a good online employee training platform and a great one can help companies get more out of their workers while enabling them to improve their skills from anywhere.
What To Look For
When trying to find the most effective platform for training employees online, there are several features employers must make sure the platform has. Some of those that you cannot compromise on include:
1. It Must Be Customizable
2. It Should Be Accessible On Mobile Devices
3. It Should Track The Employee's Progress And Also Generate Custom Reports
4. Setting It Up Must Be Easy And It Must Be Scalable For Many Users
5. It Must Integrate With Other Systems
6. It Must Have Tools To Help Reinforce Learning
Training platforms with these and other features improve the chances internet based corporate training programs will be a success. They will help employees polish up their old skills and acquire several new ones. This will improve the quality and quantity of their work and help the company for which they work to thrive.
1. A Customizable Platform
No pre-configured content training platform can meet all the training needs of every employee. Even platforms that have an impressive collection of courses, tools, and resources, must be able to be modified, personalized and customized to meet the specific needs of each employee. To be most effective, the dashboard, login page and other aspects of the platform's online learning environment must have customization options for the professional training courses. Having learning platforms with the tools customers can use to white label them saves employers from having to hire developers to do it.
2. Accessible On Mobile Devices
Most workers today regularly access the internet on their mobile devices. To make it more convenient for employees to take advantage of the learning opportunity provided by online corporate training programs, the instructional courses should be viewable on mobile devices. If the learning platform's aim is to provide the most effective and accessible learning experience, its design should be clean, simple, intuitive and able to fit a variety of OS (iOS, Android and Windows) enabled smartphones, tablets, and other mobile devices, apart from having a layout that's 100% responsive. This will make it adaptable to any type of mobile device the employee uses.
This type of versatility makes it beneficial for employees in any industry who are always on the move to benefit from viewing and completing the professional courses online. Being able to access the employee training courses whether at home or at work makes the platform particularly helpful. The training programs with those features tend to be more engaging and produce high-quality, long-term, performance-based results and deliver a better return on the effort, time and funds invested in them.
3. Track Progress As Well As Generate Custom Reports
Monitoring the progress employees are making on the training courses helps companies to determine ways they can improve the learning experience. That's why analytics and learning outcomes from the training courses should be easily available to both managers and executives. However, they need more than just basic data reports. The most effective employee training systems enable supervisors, managers, and executives to create and export reports that can be customized to show specific types of data.
The best training systems give employees the opportunity to evaluate the progress they are making through assessments that generate the feedback they need so they can see where they have improved and in which areas they still need further training. Offering this along with assessment reviews helps employees to have better retention of what they have learned.
4. Easy To Setup And Scale Up For Many Users
To prevent online management training courses from taking months to get up and running and be accessible to as many workers as possible, companies should choose platforms that are simple to set up and easily scalable. Cloud-based platforms that are easy to scale up to meet the needs of countless workers and handle lots of traffic are a good investment. Cloud-based platforms enable companies to standardize the training materials, make them available across several locations and clone the infrastructure. This prevents companies from having to set up and move the application to new servers and configure it.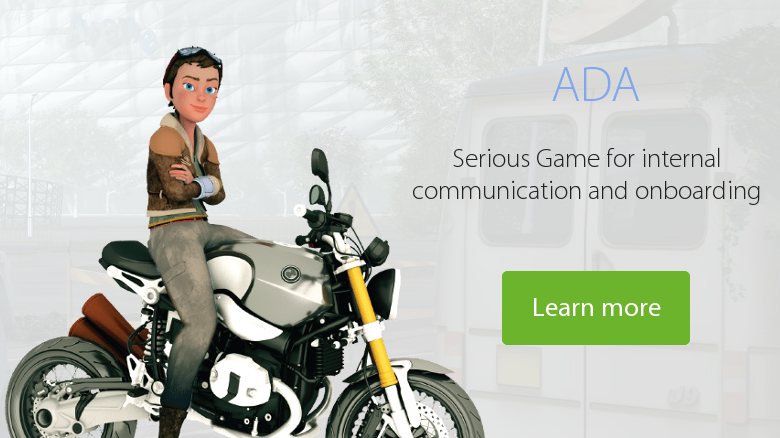 Companies should also ensure the platform they choose is Lightweight Directory Access Protocol compatible. Having a training system which can seamlessly connect to the company's database of users and has the capacity to migrate existing data into the new training program saves lots of time and hassles.
5. Easily Integrates With Other Systems
Corporations usually run several systems in order to properly administer their businesses. The training platform they choose should be able to easily integrate with employee databases, product development systems or financial support programs. Training platforms that enable companies to include data generated and used in their other systems will help create better training outcomes. This will allow the training program to have a much bigger and better all-around impact on the quality, quantity and overall productivity of the employees in the company.
6. Has Tools That Help To Reinforce Learning
A common problem that companies face with their web-based training programs is that employees quickly forget the things they have learned. To avoid this, companies should choose a platform that has tools designed to reinforce the knowledge and skills their employees have learned through peer-to-peer interaction. The right training platform should have several ways employees can interact and share the skills and ideas they have learned. Good training platforms facilitate this action through videos, discussion boards or chat rooms.
You may be interested: How to choose the best provider of video games for corporate training (Checklist available)
To ensure the employees can actively retain the skills and information they have learned, they should continue to have access to the training courses for at least a year. This enables them to retain, refresh and enhance the skills and knowledge they have gained by revisiting the topics they have studied. They will also be more likely to successfully apply their knowledge to daily tasks and will significantly increase their level of productivity. That's the truest measure of success of any training program.
Making An Online Training Program A Success
Making sure the platform your company uses has the above-mentioned features can help to make any online management training program more successful. A growing number of companies are embracing online training programs as a way to build and strengthen the professional skills and essential knowledge of their employees, which will increase their productivity and help the company to thrive. No matter the industry the company is involved in, an effective, high-quality management training program can pay big dividends and improve employee performance if they have the right features and reinforce what the employees have learned.