Shifting strategies or making big changes to a company can often seem daunting.
Regardless of the scope of the changes, it's important to make sure they are implemented correctly and efficiently. Reexamining your company's internal communication system is one such change that allows you to develop and promote a healthy company culture and more effectively reach objectives.
More and more companies are adopting innovative digital tools to streamline internal communication processes and foster a positive and efficient working environment.
Here are some examples of companies that have used serious games to rethink the way they view their internal communication:
1. BNP Paribas Transforms Internal Processes with ADA
In search of a simple and practical internal communication tool that would be useful for the whole team, BNP Paribas has embraced the serious game ADA.
ADA facilitates intuitive learning with a simple and homogeneous interface that presents students the information they need to know in an engaging and memorable way.
"It fits very well with the new generation that always seems to want new digital self-learning tools. Our employees enjoy it and they are learning everything we want them to. It was a great decision." – Carlos Herrera, Human Resources Project Manager, BNP Paribas.
2. LG boosts employee engagement with Triskelion
The LG team has adopted the serious game Triskelion to work on improving overall engagement and employee time management skills
In just a short period using this simple tool, the company was able to increase employee engagement by 19% and productivity by 13%. However, the tangible results obtained in the short term can be extrapolated over the long term as a company culture that prioritizes organization and time management is created.
"In order to improve the efficiency of business meetings, LG's Management Team has incorporated several elements from Triskelion's experience: time and schedule management, task definition, and decision making are some of the best examples." – Juan Tinoco, Director of HR. , LG Spain.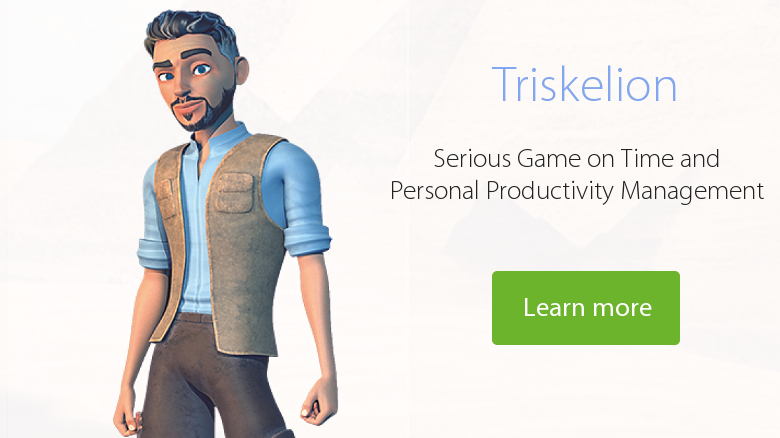 3. Gamelearn overcomes structural change with Mars
At Gamelearn, we embrace change and see it as an opportunity to grow, not an obstacle to avoid.
Our serious game Mars is a great example of how the professional training field is changing. The game is a fun and engaging way to transmit business information and strengthen company identity through playing.
Mars is completely customizable and encourages employees to socialize while learning key information related to a topic picked by the admins. At any point, admins will be able to detect any hang-ups in the learning process and make changes directly.
Watch the following video to learn more about how Gamelearn employees use Mars to learn and apply their knowledge in the workplace.
Read these success stories and rethink your company's internal communication with serious games. You're only one step away from becoming another one of these success stories. Try it today, and the results will surprise you!