A compliance officer is a knowledgeable, highly skilled, person whose role within a company is to ensure everyone complies with all regulatory and legal requirements, internal policies and bylaws. That includes OSHA regulations and proper data governance. It's the responsibility of the chief compliance officer to make sure that the firm's entire compliance department understands their role. They must provide the guidance management and staff need to both be able to identify as well as manage regulatory risk. That is very important in today's litigious business environment.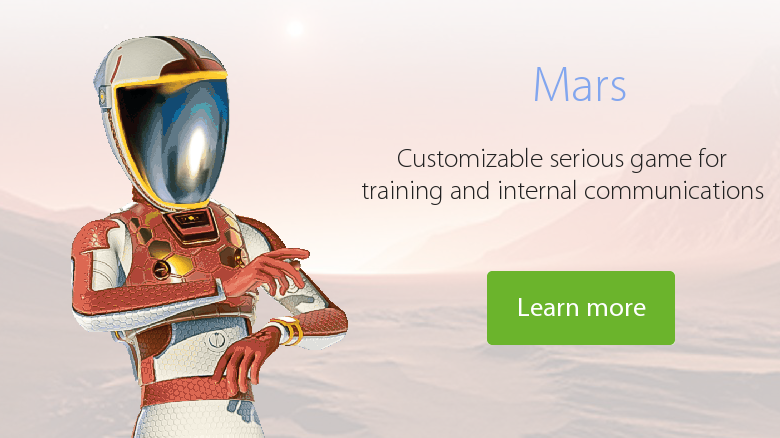 Workplace Compliance Services
A growing number of companies rely on compliance officers to provide services and structures that help to keep people in the workplace compliant with a wide range of newly developed workplace rules and regulations. In the modern business environment, there is an increasing sensitivity to maintaining compliance with government, industry and workplace standards of acceptable behavior. The compliance officer is charged with ensuring all members of management and staff are aware of and follow those standards to protect the company's image and prevent them from facing lawsuits and fines.
A Multifaceted Role
Compliance officers play a multifaceted role in many modern businesses. Not only are they actively involved in providing in-house services related to issues like HIPAA compliance, SOX compliance and OSHA regulations, they are also depended on to help reduce the company's risk and incidence of financial crime. In some cases, the compliance officer also has to serve has general counsel for the firm. They are asked to provide legal guidance on a wide array of business issues and activities. This may involve workplace interactions among employees or the environmental and social impact of the company's production and marketing processes.
How Compliance Officers Work
To ensure companies maintain policies and procedures that are within the regulatory framework of their industry, compliance officers often have to review old standards for outside communications and set new ones. It can be anything from requiring disclaimers in emails to designing or updating internal policies in order to mitigate the company's risk of violating government or industry laws and regulations. A compliance officer's duties may also include examining production facilities and procedures to ensure they are safe and provide the required level of accessibility.
Internal Audits Of Procedures
Compliance officers must be aware of their company's internal policies and have a thorough knowledge and understanding of where it is possible for regulatory breaches to occur. To mitigate the risk the company's policies and procedures may violate the constantly changing business laws, the compliance officer must regularly conduct internal audits of their company's procedures. They must also organize regular training sessions and send memos that effectively communicate the key compliance regulations and ethical principles the staff must navigate carefully in their daily activities.
A Heightened Regulatory Environment
Modern businesses are operating in a heightened regulatory environment. That makes the role of the compliance officer even more important. With regulations and the definitions of acceptable work environment behavior constantly and rapidly changing, it's essential the compliance officer work closely with management and business units to set guidelines and put in place the appropriate contingency plans for how to respond should there be a compliance breach. Effective compliance officers are aware of and anticipate these potential problems and make sure the company is prepared to handle them properly.
Objective Policy Reviews
One of the most important roles of a compliance officer is to conduct objective reviews of the policies of their company on a regular basis. By continually monitoring and reviewing company policies and procedures, the compliance officer should be able to identify the areas where improvements need to be made. They must not let executives, management or employees influence their judgement and encourage them to overlook possible infractions. This can result in significant sanctions, fines, financial loss or even the closure of the business.
Becoming A Compliance Officer
Although being a compliance officer is a very lucrative career choice, not everyone has the unique skill set that's required to fulfill the responsibilities of the position. To qualify to become a compliance officer, a candidate must be honest, possess high ethical standards, a clear understanding of the company's operations, regulations and procedures and the ability to effectively communicate with executives, managers and rank and file employees in writing and in person. The person must be vigilant and confident enough to be able to ensure everyone in the company adheres to the rules, policies and regulations or are subjected to the appropriate disciplinary measures to avoid a recurrence of the violation.
Essential Skills
To be effective and successful, compliance officers must have polished people skills, work well with colleagues, be reliable and show commitment to ensuring the appropriate business regulations and procedures are in place and enforced. Compliance officers must pay attention to detail, be able to quickly identify actions which can violate the spirit or letter of company policy and may make the company susceptible to fines and censure. They must also be able to lead by example.
Proper Qualification And Certification
A compliance officer isn't an entry-level position. It requires a bachelor's degree at minimum and often calls for an advanced degree in law, management or business administration. Many compliance officers complete the Society of Corporate Compliance And Ethics powerful, intensive and enlightening Certified Compliance and Ethics Professional Program and pass an exam in preparation for the position. The Ethics and Compliance Officer Association also offers training, intensive courses and certification programs for people interested in becoming properly trained and well prepared compliance officers.
A Growing Demand
With the constantly increasing amount of rules and regulations being instituted in a wide variety of businesses and industries, there's a growing demand for workplace compliance services. In many businesses and industries, compliance officers are now indispensable. The growing number of allegations and lawsuits over gender discrimination, inappropriate sexual comments and contact in the workplace, the illegal releasing of environmental pollutants and ineffective or dangerous products, make it essential to have a good, aggressive, proactive team of compliance officers.
Enforcing Internal Controls
With issues like data governance, HIPAA compliance, SOX compliance and workplace discrimination and mismanagement issues constantly in the news, it's vital to have someone in charge of enforcing internal business controls. Modern businesses depend on compliance officers to provide workplace compliance services and help keep the company and its staff on the right regulatory path. Compliance officers in companies today ensure the appropriate internal controls are in place and being followed. Without these highly skilled professionals, there would be more incidences of regulatory noncompliance, greater harm to workers and consumers and more liability lawsuits against businesses.