In the midst of a current online boom, more and more companies are embracing cloud-based LMS platforms, which help them keep distance learning efforts humming along smoothly.
These Learning Management Systems allow companies to create constructive and positive learning spaces where students can work on key job skills anytime and anywhere. They also allow admin to oversee and manage any courses.
However, even though this technology can make everyone's life a lot easier, there are a few things to keep in mind when using it. Here are five steps to help you smooth out the implementation process.
1. Identify your training goals
Before diving into all the comparisons and features of the different options, it's important to pinpoint exactly what it is you want to accomplish with your training initiative.
What skills do you want to develop? How many people are going to participate? How long will the training itinerary last? These are all key questions that will help you decide which platform is best.
Additionally, prepare a training plan and decide how you want to keep people informed about the goings-on on the new platform. Keeping your entire team informed will give your people ownership of the tool and keep them invested in learning about it.
2. Choose the LMS that best suits the needs of your company
There's no shortage of options on the market, and many will let you create, share, manage, and evaluate your virtual courses. Paying attention to the limitations of each platform will help you settle on the best one. 
Whichever one you choose, make sure it:
can be integrated

with other applications if need be.

is accessible

, and that access isn't contingent on time or distance constraints.

offers unlimited access,

since the number of students logging on will fluctuate.
It may also help to compile a master list of possible features and have that in mind when making the final decision.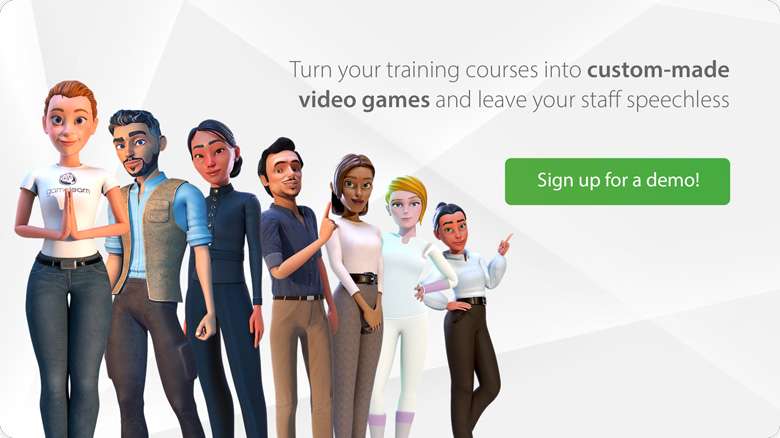 3. Run pre-launch tests
Once you've chosen your trusted provider, it's time to run some tests. You may have seen demos of how the tool works, but it's important to do a dry-run before the official launch.
Create small groups of students and carry on like you would for a normal training course. Only once you're sure everything works well should you launch the classes for real.
4. Measure your results
Once your staff is training on your new LMS, it's crucial to keep track of the training metrics and follow how everyone's doing. Not all tools offer the same types of reports, so you must establish what information is going to be most valuable in measuring the progress of the goals you've set.
5. Encourage feedback
As with any business practice, there may be room for improvement. Encourage participants to share their first impressions with you as well as their opinions throughout the whole process. You may be able to identify areas of improvement for how to use the tool or even discover new topics of interest for future training.
Remember, your students' opinions are very important. If your staff is actually enjoying their training, your results will go through the roof.
Why use an LMS?
Still unsure how an LMS will help your company? Here are some of the most common benefits that companies see after applying the tool:
It reduces training costs when compared to face-to-face training.

It consolidates all training efforts in a single place online.

It logs personalized reports in real-time.

It simplifies the admin side of training.

It promotes staff interaction and time management.
Put it to the test at your company! You'll be surprised by the results!