What is it about lists that we love them so much? Surely, the power to improve our productivity. To start 2016 off right, we have created the top 10 of productivity apps to create task lists and be more efficient. Do not miss it!
Only 11% complete their task list
Through simple lists, we can focus on our priorities and aim our energies to the goals we have previously set.
According to a study by LinkedIn, the social network for professionals, a 50% of people write their task lists on paper, against a 45% who do it electronically. Only an 11% of professionals complete all the tasks that were scheduled for their workday. A very low figure for the many benefits lists can provide us. Perhaps we do not know how to make them correctly?
Dangers and Benefits
Making lists reduces our stress because it encourages our productivity. By writing down every day what we want to do we are able to manage our time much more efficiently, keep our motivation high and get closer to our goals. And most importantly: they facilitate the completion of tasks.
Granted, it will be useless to make a list of tasks if we turn it into an endless litany of ill-defined and poorly prioritized things. Successfully developing our To-Day List is fundamental so as not to procrastinate.
You may also like: How To Stop Procrastinating: 10 Practical Steps
There are many applications available on the market to help us compile lists. Most apps let us update the list of tasks from our mobile devices, they allow for the participation of multiple users, offer tracking of completed tasks, etc. This is our ranking for 2016: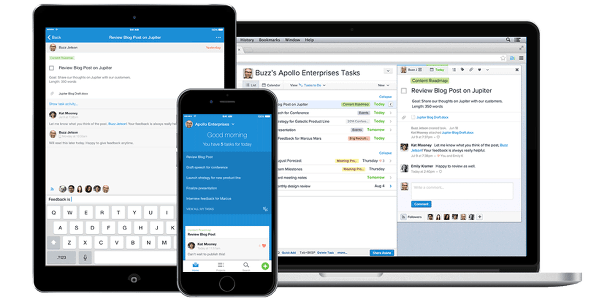 This task manager has very appealing options for us to improve our productivity. With a simple but attractive design, Asana can structure tasks by projects; it lets us keep track of each of the tasks through email and the app itself, has keyboard shortcuts for users and among its features are file uploading and the possibility to assign tasks to participants.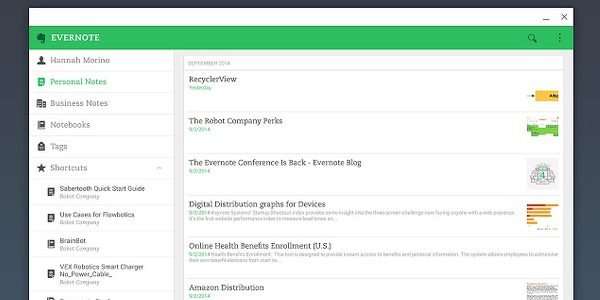 Possibly one of the most popular productivity applications in the market. Evernote was born as a simple online notes application, but its options have been growing in number to become a tool for managing pending tasks, pictures, voice memos, project and decisions… It has alerts, allows for the monitoring of pending tasks, etc. It also has a Premium version which offers enhanced functions.
The most original aspect of this intuitive app is its design in the form of personalized cards, arranged on a virtual panel (like a blackboard), on which users can add notes, images and even videos. Virtual cards are edited or managed by an administrator, so that you can work in teams and monitor projects and collaborations. Like the rest of the productivity applications we are talking about, Trello is stored in the cloud.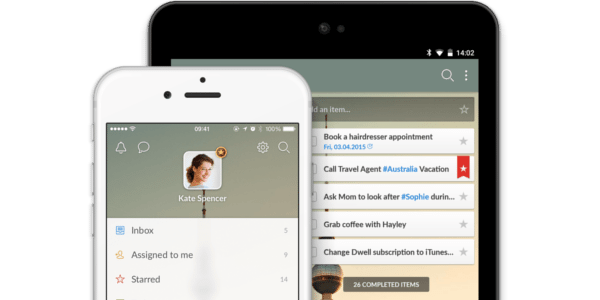 This productivity application for creating lists also features free and paid versions. Its main attraction is the simple aesthetics and its aim to creating and sharing lists with other users. It lets users talk about pending tasks among them and also create reminders. It has a limit on number of users, tasks and attachments, restrictions which disappear in the "pro" versions.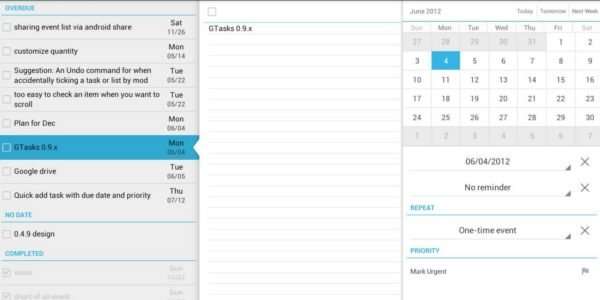 Also focused on the management of pending tasks through lists, GTasks emphasizes the setting of priorities and the meeting of deadlines. One of its strengths is the ability to sync with Google accounts, making GTasks blend with the regular tools many of us use for working.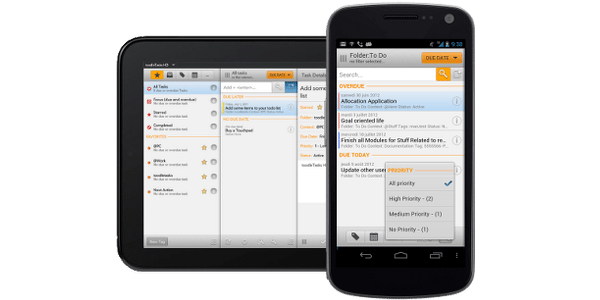 Toodledo is another productivity tool for managing our to-do list, a flexible and simple app whose strong point is the option to synchronize our lists with other applications such as Outlook, so it is especially suitable for the workplace. This application helps us establish priorities, set deadlines, assign tasks to other people, etc.
More than ten million people use this productivity application to create their lists and get reminders about those tasks which are pending. With Any.do users can make calls and organize meetings and even share files and different contents.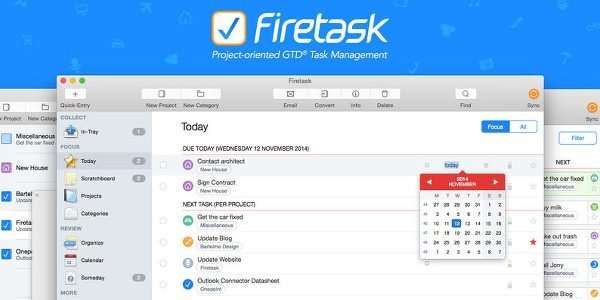 This application allows us to create lists of actions and set "independent" tasks. Its colorful interface has one detail that makes it special, and that is the possibility to assign a different icon to each task in order to identify them with just a glance. With Firetask, we can have a neat and attractive list that will help us identify the most important things and keep our motivation as high as possible.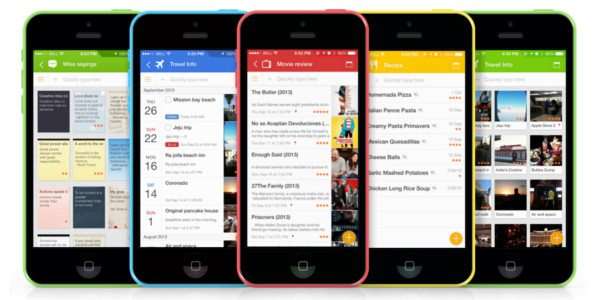 Among the most appreciated qualities by users of Awesome Note is the ability to synchronize it with other applications (Evernote) and other commonly used tools like Google Docs. It is also a very customizable app, and has a good graphic calendar to set reminders.
10. Clear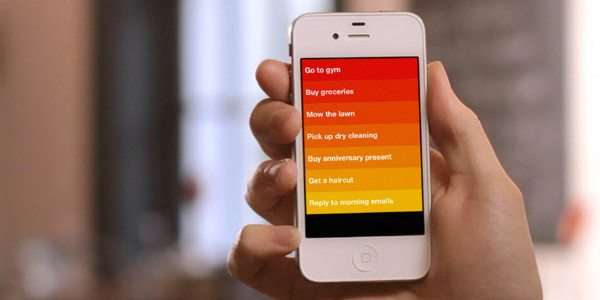 Closing our particular ranking is Clear, a task manager that allows for the creation of multiple lists, the scheduling of reminders and warnings and the synchronization with iCloud for iOS users. Its design is hyper-simple so as not to distract (practically minimalist).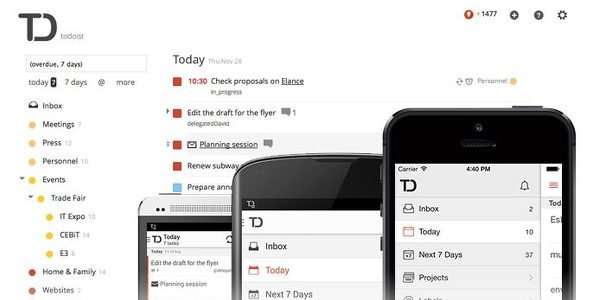 The aspect of this app is similar to that which our email inbox would present. For this reason, Todoist is fairly intuitive for anyone familiar with the use of email. This tool lets us activate up to 150 tasks and 80 different projects, and its entire system is hosted in the cloud, so that access is always simple. It has a paid version and a free one.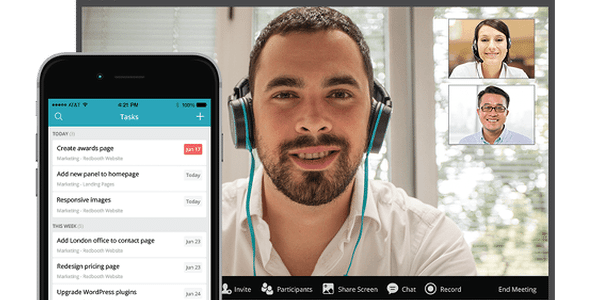 There are many functions in this application to manage our tasks. For example, Redbooth can create projects and share information with the users within the same project, it has a chat and the possibility to add comments and files in any project or task, etc. Integration with Google and Dropbox is also possible and, like most of these apps, it has free and paid versions.
Surely, you know more productivity applications to manage your tasks. Gneo, Swipes, TickTick, Calvetica, Pocket Lists, Remindus… the list is endless, but which one do you use? Which other productivity app would you include in the ranking? Go ahead and share.