In recent years, the onboarding process has become a top priority for human resources departments.
It's been shown that a well-defined, positive experience serves to make new employees loyal, make them feel like part of the organization, and help them be productive right off the bat. Some studies suggest that employees having undergone a positive onboarding process have a 69% greater chance of staying in the company for at least three years.
You may be interested in: ADA, a serious game for internal communication, training, and onboarding
Faced with this new fever to improve staff onboarding processes, HR managers are seeking out best practices to draw inspiration from. Here are three of the most successful examples:
1. Twitter – Onboarding: "from yes to desk"
The American technology company Twitter stands out in the world of personnel onboarding with its famous "from yes to desk" policy. This part of the process focuses on providing a good experience for employees from the moment they say "yes" to the job offer until they sit at their desk for the first time. This includes a 75-step guide (which the human resources, recruitment, and IT departments work on) to make sure newcomers have their email activated, their desk set up, and all the documentation for their new job in order. As a final touch, the Twitter onboarding team leaves a bottle of wine on the newcomers' desk.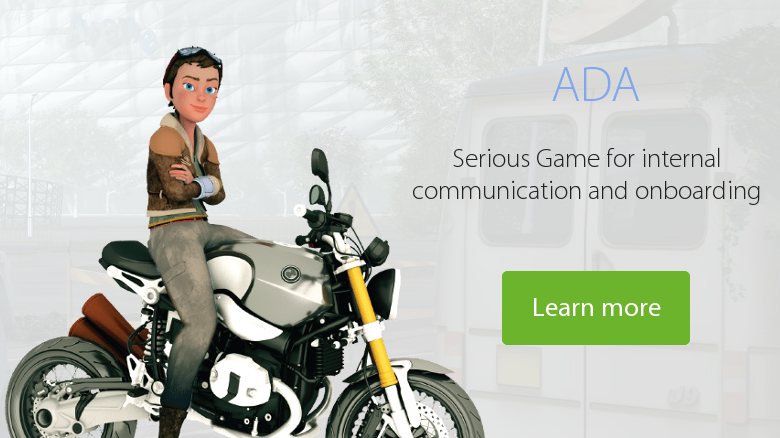 Also, the new employee is never on their own during the first breakfast or meal. The HR team makes sure that one of their managers and several team members accompany them. On those first days, all company departments are also responsible for explaining the details regarding company operations, the corporate culture, and everything else a newcomer may need to get to work as quickly as possible.
Furthermore, the Twitter onboarding process is one in continuous improvement. Two months after joining the company, new employees are asked for feedback to improve the experience. In doing so, Twitter always seeks to continue improving its onboarding process.
You may be interested in: The definitive guide to carrying out an onboarding process from beginning to end (and not die trying)
2. MailChimp – onboarding: the first week without work
It may sound counterproductive, but MailChimp uses a revolutionary strategy for its onboarding process: they make sure new employees don't work during their first week. They employ an intense and complete onboarding process during the first five days so that when starting the second week, they can work at almost 100%. According to the company itself, the employee turnover rate is 4%.
How exactly does their onboarding process work? On their first day, new employees are greeted with a MailChimp bag full of company merchandise. From the very first moment, a direct connection with the managers, who play a very important role in the entire onboarding process, is made. In addition, newcomers are assigned a partner (called a "Chimpanion") who helps answer any questions and give them a more informal image of the company. Chimpanions are usually senior employees who have been with the company for several years, which makes it easier to broaden newcomers' social and work relationships.
During the rest of the week, new MailChimp employees receive all the information they need regarding the history of the company, how the various departments operate, ongoing projects, the corporate culture, and any additional benefits of working at MailChimp. During this initial period, all employees also take the Birkman personality test, which is shared with their team managers.
3. Lever – an intense and scheduled onboarding process
The onboarding process for Lever, the American software company, stands out as it defines a well-structured and detailed agenda for new employees. As soon as they arrive at their job, newcomers already know what to expect from their first days in the company and all the details regarding the presentations, workshops, and training classes they'll be attending.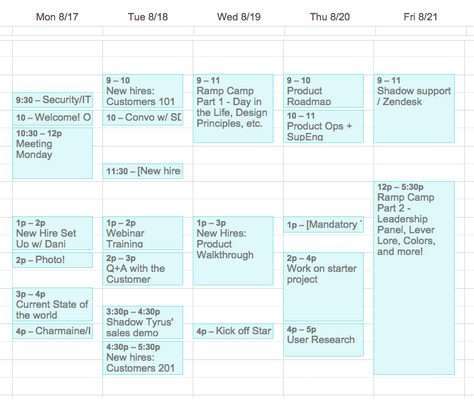 An effort is also made at Lever to bring all new employees together during the onboarding process. By attending all events and talks together, newcomers can create their first social circle within the company. New employees can often help each other if any questions arise.
In their first days at the company, new employees learn everything they need to know about their customers, the company's products, strategy, and the sector they are going to be working in. All the details regarding practical aspects such as passwords, keys, timetables, security practices, telephone numbers, etc., are explained. At the end of the week, new employees have the opportunity to meet with all department heads and the company's CEO. This is the culmination of an onboarding process that prepares new employees to begin working.