Communication can help you and your staff works effectively to achieve both personal and professional goals. Everyone is winning when they're on the same page. It's important for you and your company to improve internal communication in all aspects of your business.
How Can You Improve Internal Communication?
Communication is one of the biggest problems in the workplace. Strong communication makes everyone feel heard and understood. This can lead to positive company culture and successful organization. Ineffective communication can cause you and your workers to feel discouraged, frustrated, misunderstood, and unacknowledged.
Communication is important because it's how people express themselves. It's one of the most effective tools for being a great leader. If you want to better articulate your ideas and motives, then think about how it'll impact the progress of a project and overall success of your organization. If you let internal communication strategies to fall to the wayside, then your organization will fail.
It's up to the leader to set the standard for effective communication. Even though improving company communications feels like another task on your to-do list, it's made possible as long as you lead the way. All you need to do is implement the following strategies to improve workplace communication. This can lead to a boost in morale and an improved workplace environment. Here are six effective leadership communication strategies that all leaders should use to improve communications throughout the entire organization.
1. Encourage Open Meetings
One way to improve company communications is to encourage more open meetings. Have you ever ended a meeting only to be met with confused faces? You probably sat through some boring ones and had to lead a few. While business meetings can be mind-numbing, they can be an effective tool for leading your employees.
You can transform an ordinary meeting into a successful one by creating an agenda and addressing what's being discussed. But you want to lead a successful open meeting. This type of meeting encourages everyone's input and listen to the other without interrupting. You'll better understand your team and let them air out their issues and actively listen to what they're saying.
2. Your E-Mails Are Important Too
The e-mails that you write are just as important as the other forms of communication. Similar to business meetings, e-mail messages may seem like you're shouting into the void with no one listening. There are some leaders who take advantage of e-mails and only use them to complain or air out grievances. If this sounds like you, then it's time to change your ways.
When it comes to making announcements, such as a new policy or an upcoming meeting, then there are better forms of communication. This allows you to communicate with the necessary people and exchange that information. If the message is about an upcoming meeting, then they click on the e-mail to add the date and time to their calendar. That's one way of creating an effective e-mail message.
3. Be Mindful of How You're Communicating
Your words only make up half of the message. The other half involves your body language and emotions. Your body language conveys the effectiveness of the message that's received. You want to have a calm facial expression and remain relaxed at all times while talking to your team members.
Keep your hands relaxed at your sides rather than folding them over your chest. This conveys a defensive stance or another negative emotion. Make sure you're smiling at all times and smiling to those you're communicating with. You should also nod your head whenever listening to them.
4. Train the Importance of Communication
This is also a good time to teach your team members the importance of communication. You may not think that training is needed, but it's more important than you think. Training team members involves communicating ideas and making sure they're understanding them. It's one of the quickest keys to effective corporate communication.
Maybe you'll want to consider holding a training event for discussing key communications rather than hosting an information meeting. Not only will you become the teacher, but you'll also become a student. You're more likely to retain this information as you teach your staff. While this method isn't effective for everyone, it's a great tool to use, especially when discussing technical concepts.
5. Present Everything in an Effective Manner
Don't underestimate the power of your presentations. The following methods teach you the practical strategies for technical communication so your team will understand the message you're trying to convey.
Since you need to articulate your ideas, you should display confidence throughout. You don't want to lack confidence in your ideas and concepts. This is a time where you need to display authority and demand a level of seriousness, so your ideas will be understood.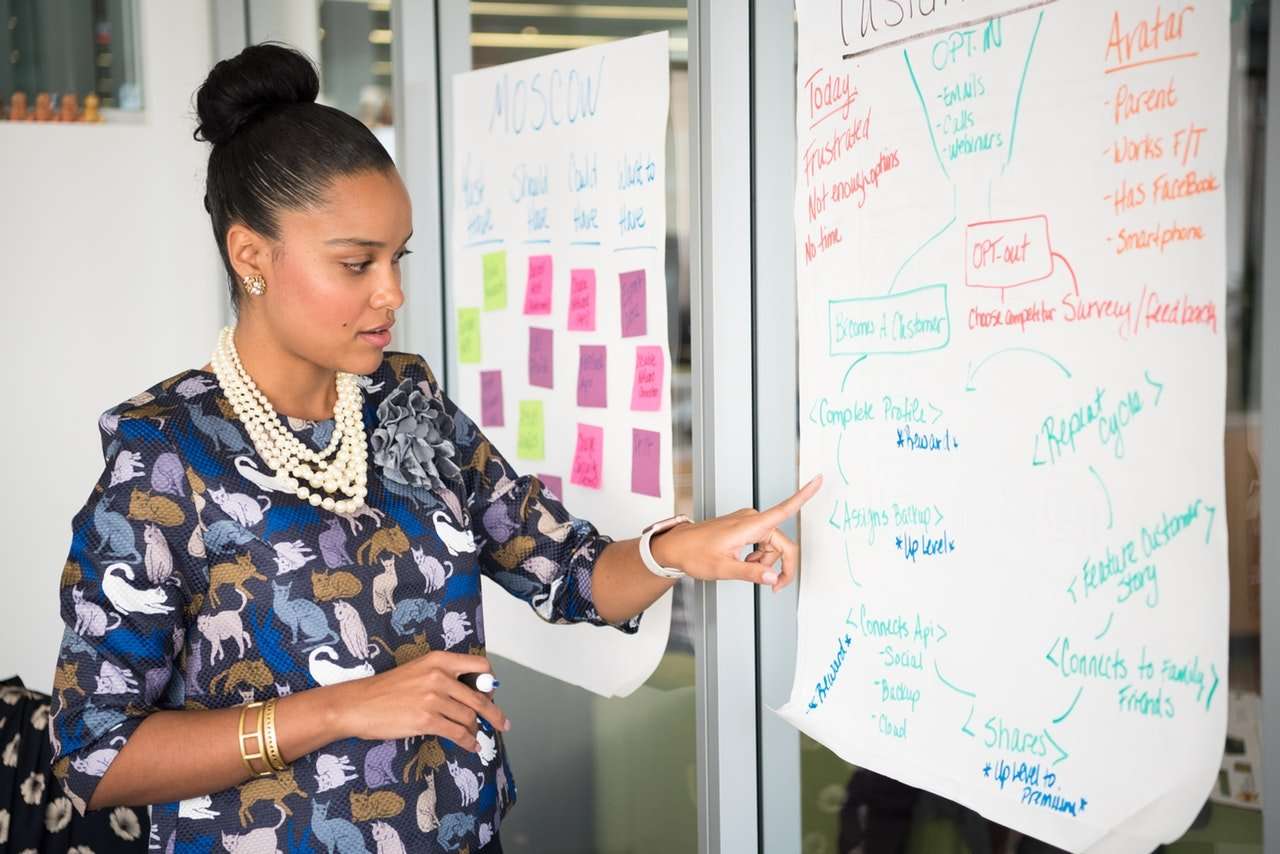 This doesn't mean you have to put on a show. The best way to get your ideas across is to get your staff to take you more seriously. Avoid using slang, superlatives, or technical jargon. This is not necessary and won't convey the message you need to deliver. Your body language and the words you choose will make an impact on your presentation.
Not everyone is good with words. You may also find that not all of your team members learn the same and that's okay. Some are visual learners, while others love to read and some people use their hands to learn. Your presentation can become an effective tool for explaining difficult concepts. The use of charts and graphs can help you communicate complex ideas into simple concepts.
6. Take the Time to Listen to Your Audience
Don't take over the conversation. There will be a time when people will tune you out and your message gets lost. Avoid filler and fluff language, be choosy with your words and pause to allow the recipient to respond. Your team members will feel like they're taking on an active role in the conversation.