Gamelearn, leading company in Serious Games for corporate training and development of professional skills, proved again to be the best ambassador of Game-Based Learning. This time it was in Miami, at the exclusives CLO Symposium event, and Zurich, at Swiss HR Management conference.
Once again, the company founded by Ibrahim Jabary and Mai Apraiz became the standard bearer for Serious Games in two events in corporate training: Leadership and Human Resource management. Professionals from all around the world and the best companies in the sector met at an essential conference to know the latest developments and trends in corporate training.
Additionally, it also served to find and explore new ways in the development of initiatives to boost the great leaders still to come. In this sense, Gamelearn, in its revolutionary and pioneering take on online corporate training, gave two talks focused on the Millennials Generation (Spring CLO Symposium 2015) and Game-based learning (Swiss HR Management).
The VP of Business Development in Gamelearn was responsible for presenting his vision of this new corporate training and could also get firsthand feedback from attendees. After the presentations, there ensued a debate in which many were interested in learning more about Game-based Learning and the keys of the success of Gamelearn's Serious Games, which have already trained more than 50,000 professionals from over 500 companies all over the world.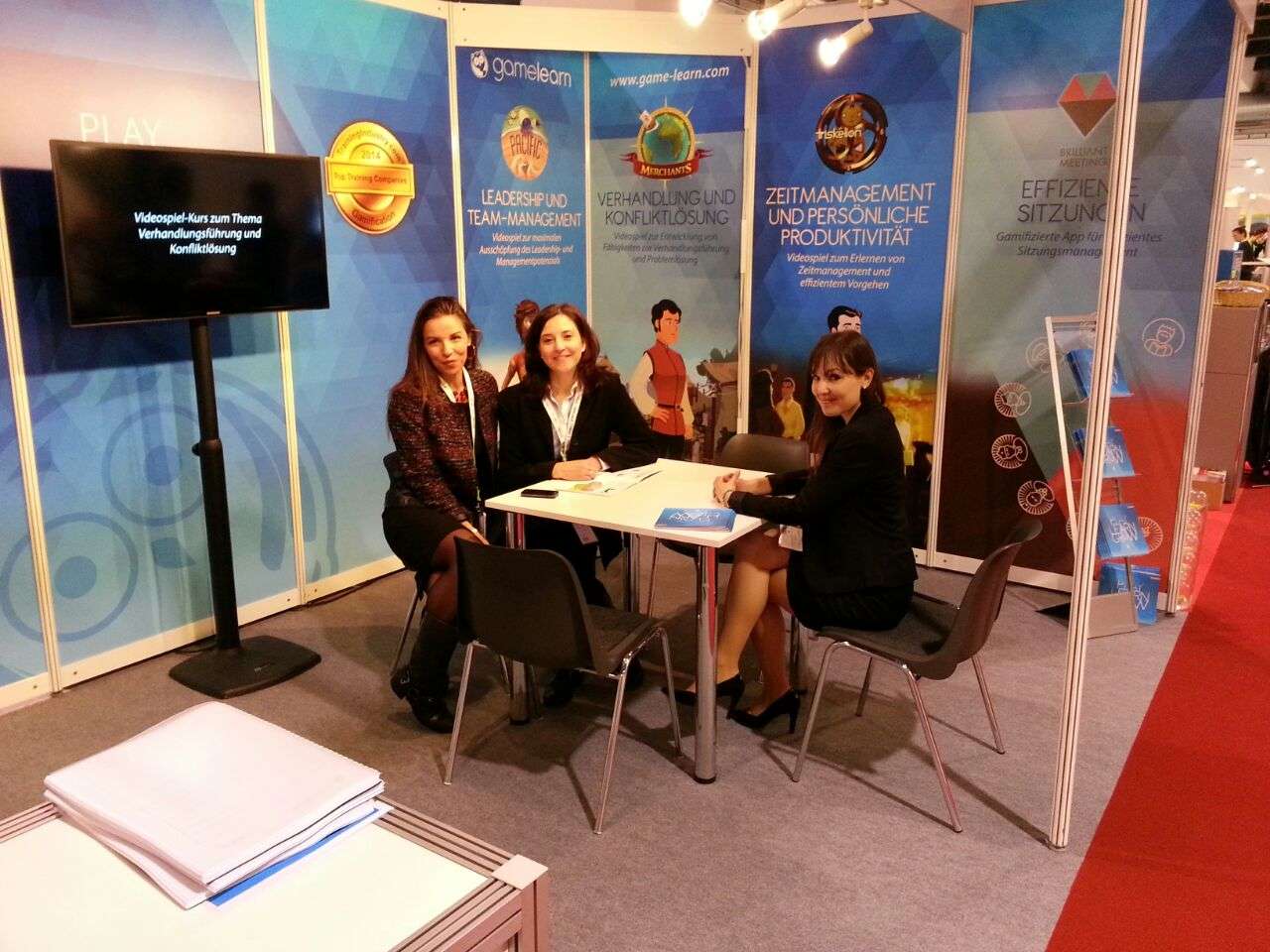 To encourage the use of Serious Games, a promotion was launched from Gamelearn and it was well received among participants. The prize, a Samsung Tablet and 2 free licenses for Merchants® and Triskelion® Course-Video Games, were finally awarded to Lauren Miller, Training Manager of EDP Renewables North America.
We go on its International Tour: next stop at ATD in Orlando.