Digital transformation is driving business innovation for companies in many industries. It involves a lot more than simply updating the technology and processes they use. Innovation in business requires levels of investment that, done strategically, can result in increased revenue and improved stock value. It isn't a quick fix, but it is an effective one that has helped several well-known companies to thrive.
1. Going Digital Improved Best Buy's Performance
Best Buy saw its market share in the consumer electronics industry dip until its new CEO brought an innovative digital perspective that led the transformation of the company into a digital technology leader. It took 7 years, but going digital has enabled Best Buy to become a company that uses technology to enrich people's lives, not just sell them hot new CDs and the latest TVs. The company used digital technology to improve delivery times and began advising consumers and helping them get the most out of their digital devices.
From Snail Mail To Digital Marketing
Best Buy eschewed snail mail and embraced digital marketing, provided customized assistance and recommendations for consumers based on digitally gathered data, improved delivery times, introduced the Geek Squad, as well as a price matching program. As a result, their stock price rose from $23.70 in 2012 to about $74 today.

2. Target's Digital Transition Strategy
Target was another company that improved their digital presence. They added new technology in their stores, introduced online ordering and increased their social media, web presence and online sales to increase their market share. Their new, remodeled, store design and greater focus on direct to customer sales has enabled customers to discover their new products, gain easier access to their popular brands and purchase them online and directly through social media. They also built a digital strategy that's more effective because it allows for deeper customization.
An Eight-Year Process
The company started its retail digital transformation in 2006 and has seen its stock value rise from a low of $53 to $88 today. Since going digital, Target revenue has increased by around $6 billion.
3. Home Depot's Retail Digital Transformation
Even though The Home Depot has been very successful, in late 2017 the company decided to adopt a more expansive digital transformation strategy. Their goal was to enhance the online shopping experience and provide customers with the highest quality products and best resources through a seamless process across all channels. Home Depot plans to invest $11 billion over three years to improve both its in-store and online shopping experience.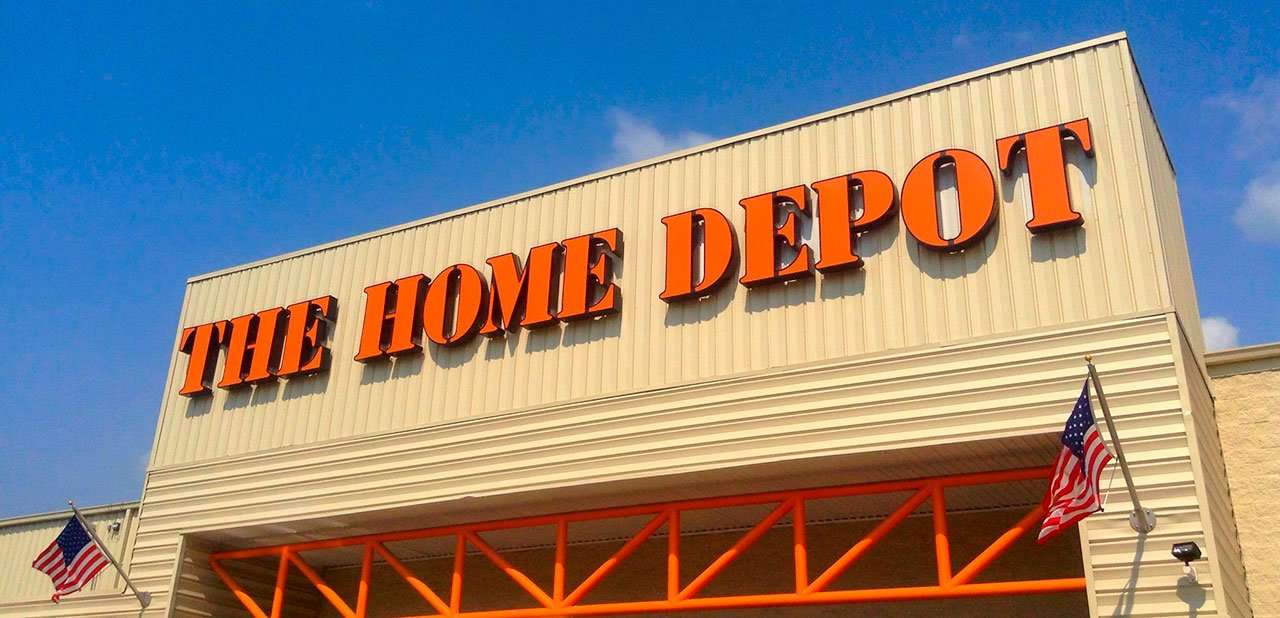 Better Serving Its Customers
Home Depot hired 1,000 professionals who specialize in information technology and improving the customer experience. They now have built up their back-end and distribution channels and created a robust IT department that gathers and makes more effective use of customer data. The company now saves money by tracking local trends and maintaining proper inventory levels. Over the past two years, their stock value has risen from $135 to $215 and their revenue has grown by over $17 billion.
4. Business Innovation At Hasbro
In 2012, toy and game manufacturing and marketing company Hasbro realized its market share was slipping. To increase their sales, they created new digital and data strategies. They began better gathering and using customer data to create more successful targeted marketing campaigns. They made a major push into social media focusing on the parents who buy toys and games. The digital data they gathered helped the company to better understand and be proactive in dealing with its customers.
Forward-Thinking And Omnichannel Marketing
These days Hasbro combines digital storytelling, video content, social media marketing, and its nostalgic brands and uses omnichannel marketing to better connect to consumers. Hasbro now leverages customer data to better anticipate and meet their needs. Better use of digital data, technology, and targeted marketing methods has helped the value of Hasbro stock to rise from $36 in 2013 to $109 today despite disruptions, volatility, and changes in the industry.
5. Nike Just Did It
One of the world's top athletic shoes and clothing companies, Nike, felt they were starting to become sluggish and outdated. Nike's leadership didn't hesitate. It just did a digital transformation of the company's mindset, supply chain, and brand and was able to better connect with its customer base. The company focused on more powerful data analytics, updated its e-commerce strategy, created stronger digital marketing campaigns and ramped up its direct to customer sales. More efficient and effective use of digital consumer data led Nike to open concept stores, create more membership opportunities and improve the customer experience online and through apps.
Dramatic Two-Year Transformation
Stronger digital marketing, more powerful data analytics, more direct to customers focus and an updated e-commerce strategy has led to a dramatic transformation of a company few, if any, felt was slipping. It has resulted in a quicker product development cycle, near-instantaneous response to and creation of new trends and a stock price that has grown from $52 to almost $88 in the two years since the transformation began.
6. Even Tech Giant Honeywell Needed To Transform
Honeywell has helped many companies improve their digital presence and capabilities. But Honeywell itself realized not long ago it, too, needed to begin to transform digitally. In refocusing on quality over quantity, Honeywell reduced its industrial end markets from eight to six. They also began looking for the best way to leverage their digital solutions. Honeywell helps customers through the use of data. However, in 2016 the company began transforming itself digitally by introducing new technologies like data-centric, internet-connected, offerings and devices.
Using Data To Streamline Processes
Honeywell began digitizing and streamlining its internal processes to build quality products and relationships. Using new digitized internal solutions and customer data, the company now offers its customers more technology solutions and has reinvented its industrial process control. As a result, in the past four years, Honeywell's stock per share price has gone from $95 to $174.
7. Microsoft And Its Innovation In Business
Long known for its innovative Windows, Office Suite and other top products, Microsoft saw increased competition from Apple, Amazon and other companies causing its stock prices to lag. The company decided to re-think its strategy. Its solution was to create a cloud networking system business that's more forward-focused beginning in 2014. It moved its focus away from its traditional software to a cloud system that's more fluid both for personal as well as enterprise use. Microsoft also began to work with other technology and software companies to create lucrative partnerships.
Rising Stock Prices
Microsoft's transformation has led to a market cap of $1 trillion and raised the value of a share of its stock from $38 in 2014 to $136 today. Without those changes, those accomplishments would not have been fathomable.
Harnessing Transformational Power
These are just a few examples of innovation in business that have let companies harness the power of digital transformation by simply updating their technology and processes. By strategically investing in a viable digital transformation strategy and digital solutions, these industry leaders have seen their stock prices soar and become excellent modern examples of innovation in business.