The machine revolution has begun in one of the departments where people matter most: human resources.
Whether for the hiring of new employees, the management of existing staff or the provision of career guidance, a new set of programs and mobile applications is giving us a taste of what the future holds for the sector. Artificial intelligence, big data, chatbots and game-based learning suggest that technology will play an increasingly prominent role in management and decision-making where human resources is concerned. These are just some of the apps that everyone is talking about at the moment:
Wade & Wendy
A robot for recruiting people? That's more or less what Wade & Wendy have to offer; an app based on artificial intelligence that identifies candidates that are the best fit for your company. The program also helps employees throughout their career by showing them new professional opportunities within the company and explaining aspects of the company culture. Similar apps are Mya and Talla.

Spark Hire
Automated videos are increasingly being used to hire staff. Spark Hire enables candidates to record videos using their smartphones and allows human resources executives to view and classify them at any time of the day from their own mobile devices. This app, which is similar to the more popular program HireVue, can also be used for work interviews.

Impraise
The annual performance appraisal is one of the most tedious tasks for a human resources department. Not only that, but 365 days is often too long a period of time. To resolve the issue, Impraise offers continuous and automated feedback between co-workers so that any problems can be identified and improvements made virtually in real time. The app also provides access to a load of statistics with just a click of your smartphone.

Switch
Tinder has become a mass phenomenon and Switch offers something similar: a job search and recruitment service that emulates the famous dating app. Although Switch candidate profiles are – fortunately – much more complete than those of Tinder, the app works in the same way: users swipe to the left and right in search of the perfect match. When a recruiter and candidate are compatible, they can start chatting. Never before has finding a job been so similar to finding a partner.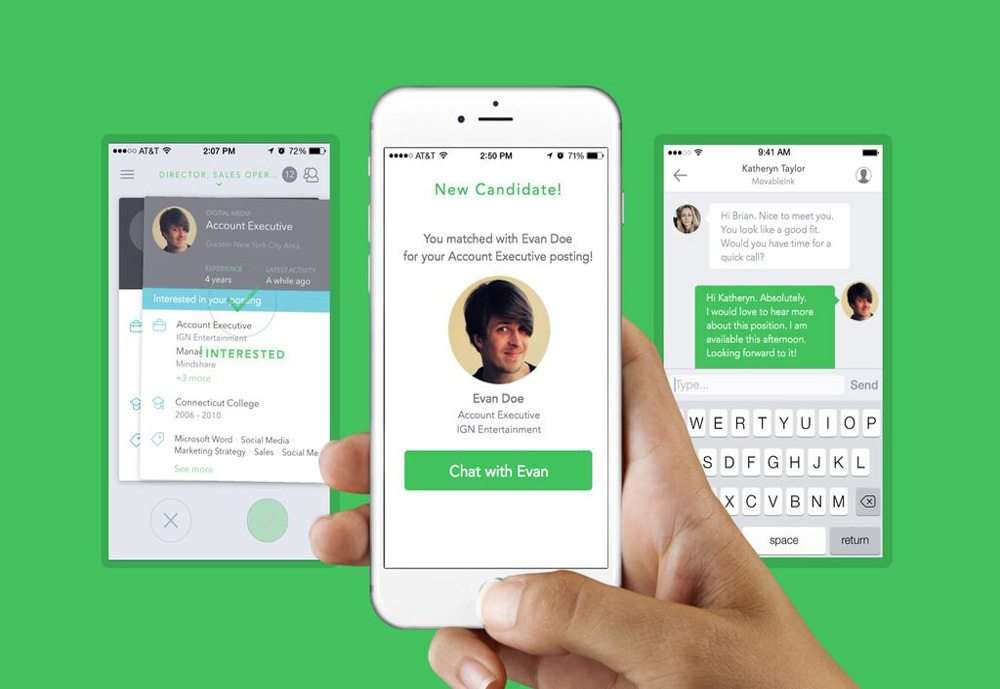 LinkedIn Recruiter
With this new app, the quintessential employment platform provides virtually everything you need to recruit someone: direct access to millions of candidates all over the world, management of job offers, the possibility to include personal notes in candidate profiles and a messaging and calling service. If you use LinkedIn to recruit staff, you'll definitely like LinkedIn Recruiter.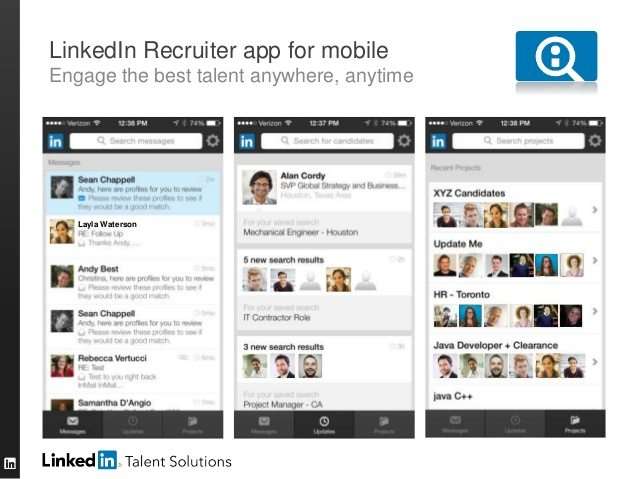 Gamelearn
Learn and have fun at the same time? That's what we at Gamelearn propose, where we like to think we are making a modest contribution to revolutionizing human resources and corporate learning. Our game-based learning platform allows users to practice skills such as leadership, customer care, negotiation, productivity and time management. All within your own LMS, computer or smartphone. Training your employees has never been so easy (or so much fun).