Companies are becoming ever more aware of the importance of human capital and knowledge in cultivating employee and company growth. Investing in business training means investing in qualified professionals and, therefore, company goals.
Imparting knowledge to the workforce is one of the most important tools a company has to help its competitiveness and capacity for innovation. It's crucial for all employees to be up-to-date with current information and be adaptable to new workplace methodologies.
However, the type of training that companies choose to employ is a determining factor in the results yielded. Business training that focuses on generating engagement, along with high completion rates and the ability to quantitatively measure results and give feedback, has become the gold standard in today's corporate environment. Let's take a look at three companies that have accomplished this goal by fully adopting innovative business training approaches:
1.
DKV Insurance
DKV Insurance is part of ERGO, a group of European insurance companies that operates in over 30 countries around the world. Thinking of its international presence, DKV's goal is to revamp and improve its customer service as well as the knowledge it conveys to its internal workforce. To achieve this, they decided to modify their approach to business training.
Traditional e-learning methodologies, usually heavy on text, were simply not enough. This is why they've embraced game-based learning to train their employees and hone the skills they use on a daily basis. It's also useful for transmitting dense knowledge related to regulations or compliance. With the help of the serious game ADA, this traditionally dry process has been turned into an engaging and rewarding experience, generating even excitement from participants in the lead up to starting.
 ADA is a serious game that facilitates training, internal communication, and onboarding for companies. Its game-based format encourages engagement and promotes teamwork between students that are training at the same time.
 Julián Nuño, head of Digital Transformation at DKV, tells us:
"there's a difference between learning something and internalizing it. Participating in an initiative such as this focuses on the latter."
 Another advantage of implementing ADA as a training tool is that it's 100% online, which means users can complete levels from any device, regardless of whether they're in the office or not.
The student is able to manage not only the equipment they access the game from but also their time, as they are now able to pause and resume training during whatever period of availability the company has set for them. 
At DKV, they're committed to continuous business training that promotes internal work strategies and team development in order to digitize their business and adapt flexibly to industry trends.
"Companies need to make an effort to incorporate new professional profiles as new people join, but they also have to continuously renew and stay up to date with the training approaches best suited to help the company succeed," says Juan Manuel Chicote, Head of Human Resources at DKV Insurance.

 
2.
LG Spain
LG is one of the largest electronic companies in the world and has a presence in Spain dating back more than 20 years.
"Innovation is part of our DNA and we're always looking for a way to apply this mindset to the whole organization. This naturally includes our training and development department," says Juan Tinoco, Director of Human Resources at LG Spain.
To this end, LG Spain has become a trendsetter for companies implementing innovative training approaches. They've been able to boost employee engagement and impart key company information using learning pathways (sets of multiple games that complement each other  to provide the students with a specific skillset.)
LG opted for the Manager's Pathway: a trilogy of Gamelearn games consisting of three online courses with complementary themes that allow any manager to effectively develop the business strategies they need.
Merchants: a course with six real-life cases to develop negotiation and conflict management skills.
Pacific: a step-by-step, hands-on course on how to manage high-performance teams.
Triskelion: an adventure of challenges and suspense for users to create their own time management and personal productivity systems.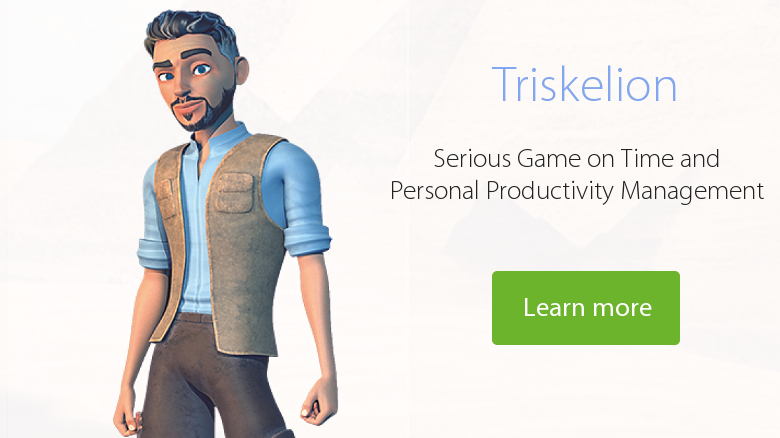 Thanks to this learning pathway, LG Spain was able to apply its innovative nature to its corporate training program and generate tangible results: increased staff productivity, higher engagement, and an increased completion rate.
3.
Dometic
This Swedish company is a global leader in the production of air conditioning, hygiene, refrigeration, and safety systems for all types of vehicles (vans, cars, trucks, and boats). With the slogan "mobile living made easy," Dometic has 6,500 employees worldwide.
At Dometic, their goal was to revamp their talent recruiting system, which naturally includes talent retention as well. Competition in business has become more pronounced with digitization and the increased importance of "Key Skills" in the recruiting process. Once companies attract the professional profiles they're looking for, it's ideal to be able to offer them new insights and expertise through business training. This allows them to connect with the company on a deeper level while simultaneously improving their and skills and qualifications.
Kerstin Klockenbrink, Director of Dometic Academy, shares that:
"One of our biggest challenges is finding and retaining talent with an attractive training offer. I believe that this isn't just achieved through a wide variety of training topics, but also a wide variety of methods. PDFs can't be the only approach to corporate training."

 
With this in mind, they opted for Gamelearn's game-based learning platform, which has a diverse catalog of online courses designed to shore up ever-changing professional skills.
This methodology allowed Dometic to develop a training ecosystem capable of addressing the training needs of all the various professional profiles and age groups in the company. In doing so, they created an experience that brought about a tangible increase in employee motivation and productivity. 
These are just some of the examples of business to fully embrace innovating training methods and see quantifiable results. How do you think your business would do given the opportunity?